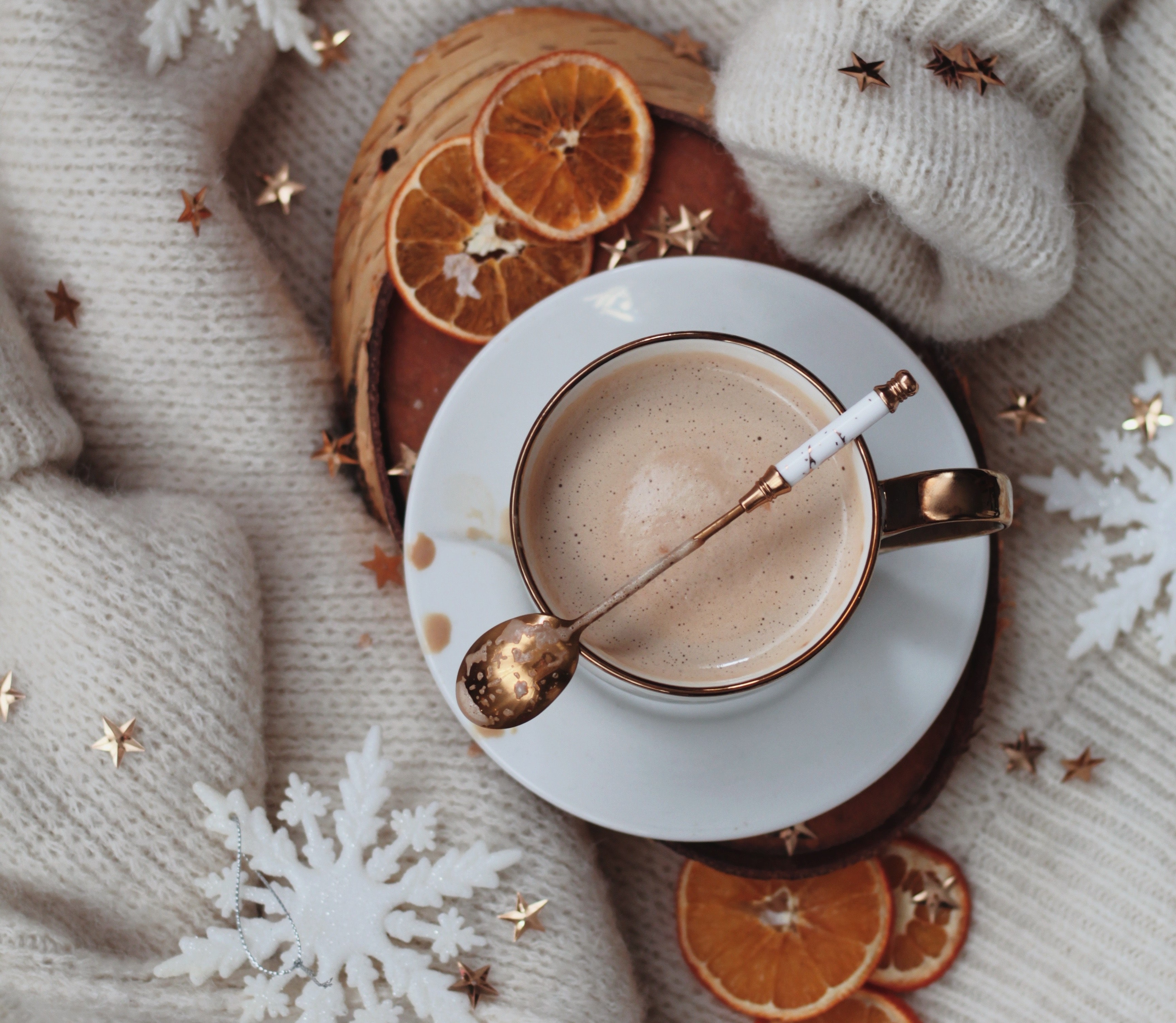 Winter is a time where we want to rug up indoors by the fire with a good book and a cup of tea or coffee. Winter is starting to settle in and we are now experiencing the chilly nights and crisp mornings. Whether we look forward to winter or not, we are reminded that at this time of year we should take extra care of our health to avoid those nasty winter colds that lurk in the community.
At Holmwood Aged Care, we take a very holistic and balanced approach to our health, particularly during winter when we need to make sure we balance our mental, physical, social, and nutritional wellbeing.
Upcoming winter events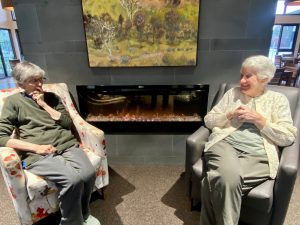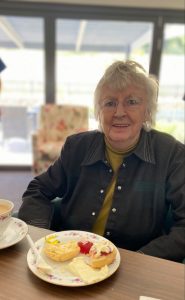 The Lifestyle team make sure that winter is a busy and active time with special events promoted for the cooler season including Christmas in July which will include a traditional festive roast lunch with all the trimmings. If we're lucky, it might just be cold enough to give us an authentic white Christmas. After lunch, residents will enjoy an afternoon spent by the fire enjoying some delicious, mulled wine and hot cocoa with marshmallows.
We will also host a Tropicana party where the home will be transformed into a tropical paradise with palm trees, luau, floral leis, and more. It is a fun way to brighten up the residents' days and bring in some summer vibes to our winter days.
Along with some of those bigger events, our team has introduced a weekly morning tea. Residents can choose to indulge in a range of delicious assortments including croissants, crumpets, freshly baked scones, and other delectable delights. All washed down with a hot chocolate, coffee or tea. It is a wonderful weekly catch up for residents and helps build on our strong connections with each other as we discuss our weekly topics with some tasty treats.
Movement and mindfulness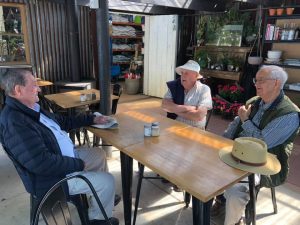 Our Lifestyle team offer regular exercise programs including meditation and Tai Chi sessions in the home. However, winter doesn't stop us from getting out and about, we love walking to our favourite nearby café which has a lovely wood-fire heater making it the perfect destination for our winter walks. It is also the ideal spot to gather and enjoy delicious treats including their famous crepes and catch up on all the gossip.
We are always mindful of supporting the residents' spiritual and religious needs. Devotions is a regular part of our program which is optional for residents who choose to participate and provides a great way for residents to connect.
In the kitchen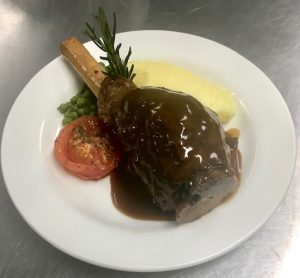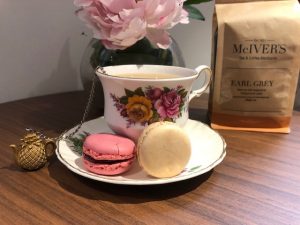 Good nutrition is important for optimal health. Our catering team go to great lengths to meet the needs of our residents, and this is no different in winter with our chefs creating some delicious winter feasts. By special request from our residents, lamb shanks will be a popular feature on the winter menu and will be sure to warm anybody up with some delicious vegetables too.
What is a winter feast without a decadent dessert to follow? Some of our favourites on the menu include bread and butter pudding, golden syrup dumplings and fresh warm custard. These tasty treats not only provide comfort and warmth but are also indulgent treats on a cold winters' day.
With all these wonderful things planned, who wouldn't be excited for winter!