Why choose Holmwood Aged Care
Our passionate and dedicated team provide the best care and quality aged care services for residents. At Holmwood Aged Care, we are committed to: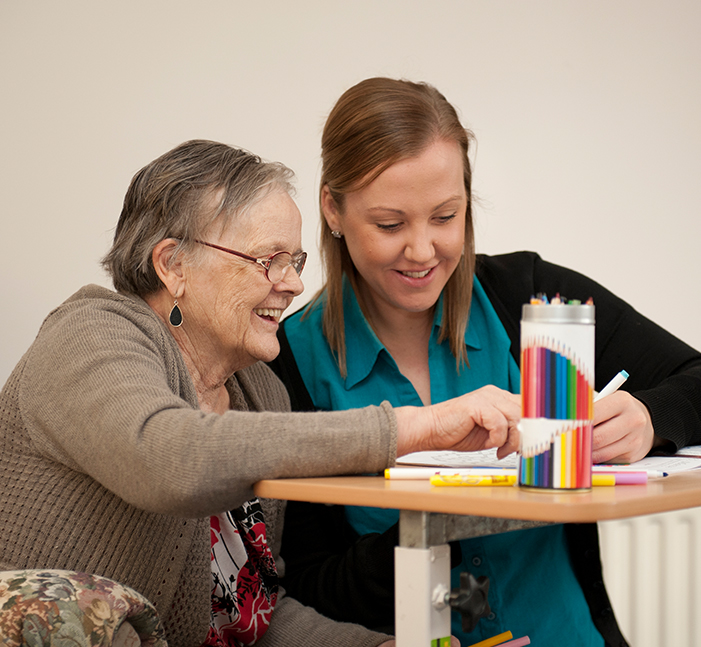 Our Mission is:
At Holmwood Aged Care, it is our mission to exceed our residents', their families' and the community's expectations as the provider of quality aged care services.
Guide to aged care
History of Holmwood Aged Care
Holmwood Aged Care in Lalors Road, Healesville was once referred to as 'Holmwood Guest Home' owned by Miss Brown that offers comfortable, homely accommodation.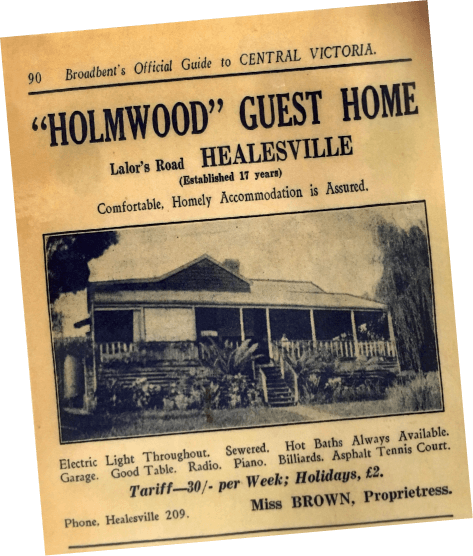 In August 1979, then owner Pauline O'Brien converted her house at this address into 'Holmwood' nursing home where she was the Director of Nursing.
The home has a proud history of providing care and accommodation to seniors in the local community for nearly 40 years.
Neighbouring land was purchased with plans to build an extension to the existing aged care home. On the 6th August 2018 the modern extension opened its doors. It can accommodate an extra 40 residents in comfort and style.
The new extension is named 'Townsend' after Nurse Melina Townsend. Melina was born in Melbourne in 1884 and came to Healesville in the early 1920's as a triple certified nursing sister. She established a small hospital on the corner of Ryrie Street and Lilydale Road (Maroondah Highway). Melina was well respected, a competent Midwife and a great friend and adviser to the local community.
The provider of Holmwood Aged Care is Bonnie Bridge. It is an Australian Government accredited and funded aged care home.
Please call us for further information on 03 5962 4321.
We are here to help, every step of the way!