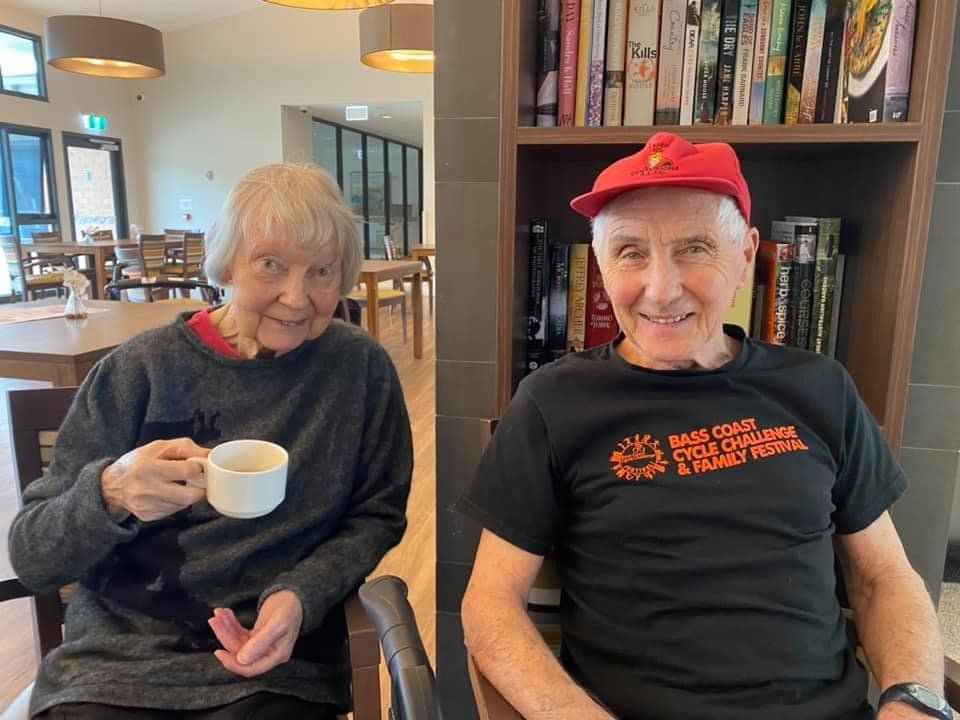 Ken and Olga reside at our beautiful home here at Holmwood Aged Care. This Valentine's Day, the couple kindly share with us their special love story from the time they met and the life they've shared together.
How long have you been together and how did you meet?
Olga: Ken and I met in the mission church in England that Ken was singing at. That day, I went in with a friend to the church and saw Ken singing and thought to myself, 'that's the man I am going to marry'. We married at a church in England 57 years ago on 30 August 1964.
What is your most memorable moment together?
Ken: When I was bike riding up a mountain and Olga drove next to me the whole way to offer me support in case I needed it.
Olga: Having our children together.
Describe a tough time you've been through together.
Ken: Many years ago, Olga had a bad fall at church one morning. It was a very long and lengthy recovery period, but we managed to work through it together.
What do you love most about each other?
Olga: I love hearing Ken sing because I know he is happy when he sings. When he hasn't sung in a while, I start to worry about him.
Ken: I love so much about Olga it's hard for me to pick just one thing. She is an amazing woman who keeps me in order.
What's your secret to a long and happy marriage?
Ken and Olga: To let your partner be themselves and understand each others differences. Have faith, understanding and respect.