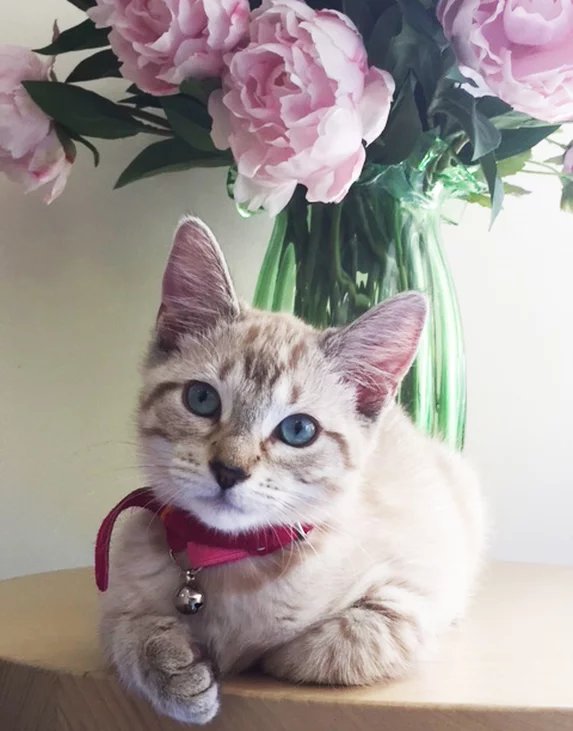 Who doesn't love a Cappuccino? Or a baby cino for that matter?
Well, meet Cino! Holmwood's newest resident.
Pets are such an important part of our lives. They not only offer companionship and unconditional love, but emerging research suggests they may have the ability to boost health and general well-being, especially in the elderly. Research has revealed many benefits of pet therapy, some of which may include decreased blood pressure and stress, improved communication and reminiscence and also an increased sense of purpose.
At Holmwood Aged Care we value our resident's and the important roles pets had played in their lives. For many residents who lived in a country setting, pets have been a central and integral part of their families. We are happy to welcome Cino into our care and home. "I remember having six cats or so at home" says resident, Evelyn Stillwell, "they're just so lovely."
Holmwood has a long history of Pet Therapy. Our last cat, 'Handsome' residing here until the very ripe age of 20 year, before he retired to live out his days in quieter surrounds with a staff member. We are excited to have Cino as part of our family!
Cino loves cuddles, though often on her terms and is very very happy being curled up on a lap somewhere. She is often found sitting beneath a resident's chair, beside their feet, watching the comings and goings of others as she finds her way around her new home. She is getting use to the many sights and sounds slightly more unusual to a cat; meal trolleys, linen skips, wheelchairs, walking frames, all of which she has managed well with so far. At the moment she is having sleep overs with the staff while she is still so little and transitions to the home. She lightens up our resident's day when they see her coming in each day and doing the morning rounds of the home whilst riding on the shoulders of staff members saying hello.