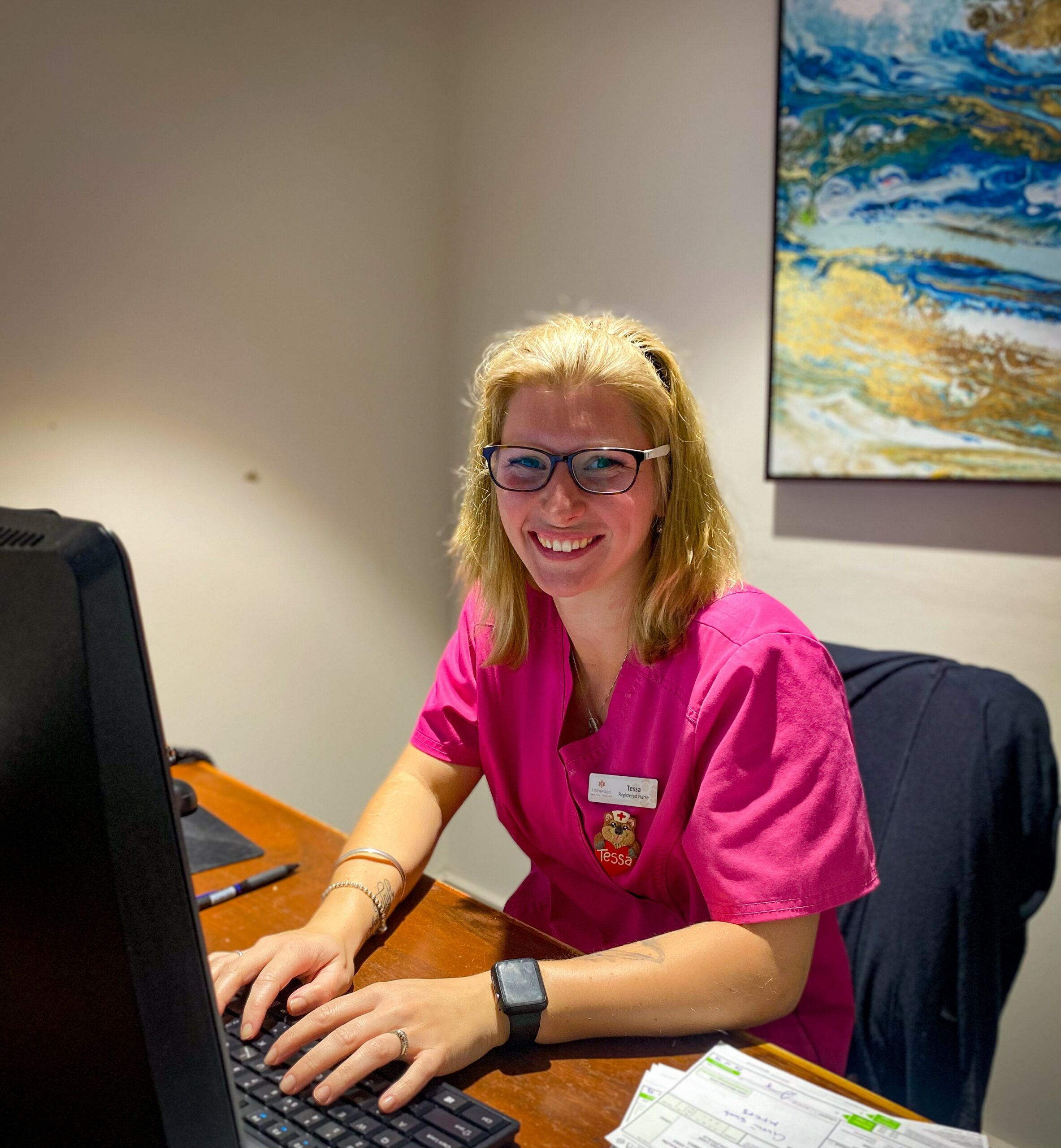 On International Nurses Day we recognise the wonderful work of our caring, professional, and compassionate nurses and thank them for their endless dedication to the care of our residents.
Tessa Cunningham is a registered nurse at Holmwood Aged Care and she shares what inspired her to enter nursing and what drives her in her career.
Why did you choose to do nursing as your chosen career and what does it mean to you?
I grew up in a family where caring for one another was always a given aspect of life. I had multiple generations of nurses to admire. It wasn't until I was 17 years old when I was completing my year 11 studies that I decided the career I would choose would be nursing. My aunty was diagnosed with terminal cancer at the same time my uncle was diagnosed with cancer. I watched my mum, and assisted where I was able, in caring for both of my relatives.
I was honoured that I was able to provide some sort of comfort and care during those times. I was determined from then on, that if there was a way I could help other families feel they weren't alone in times that we are most vulnerable in life, that I would do so.
What do you enjoy most about working as a Clinical Care Coordinator at the home?
The most valuable part of nursing in an aged care facility, is the relationships you build with the residents. This is their home, they develop a family community within the facility, and the staff become a large part of that. Being able to provide laughter, to provide happiness, comfort in times of sorrow, support to rehabilitate, and to ensure they are empowered to live their lives is an honour. I have always felt that being a part of an individual's care is special – we as nurses are there to ensure they are provided care according to their wishes and ensuring that it occurs is vital.
What is the most challenging about being a nurse?
Ensuring that there are enough resources and time to provide the best level of care. We often want to spend more time with our residents and are unable due to the volume of work we must complete. It's a balancing act, our resident's need us but in order to provide the care sometimes we aren't able to sit by their side for the duration we would like.
What is a special memory you have so far from your nursing career?
We have a coffee club every Thursday at the facility, run by our awesome lifestyle team. While I wait for one of our GP's to arrive, I often help hand out coffees to the residents and chat with them. It is a time I value as the resident's love having a discussion and laugh with staff. They are always grateful and enjoy the time staff spend with them.
I've kind of become a mainstay at the coffee club now and it's nice to help the residents in a different capacity. Instead of handing out capsules i am handing out cappuccinos, and that different dynamic to my relationship with the residents is a fun and meaningful aspect. It's also good because they say I make them the best coffee.